Barrington Girls Basketball 
Media Guide 2020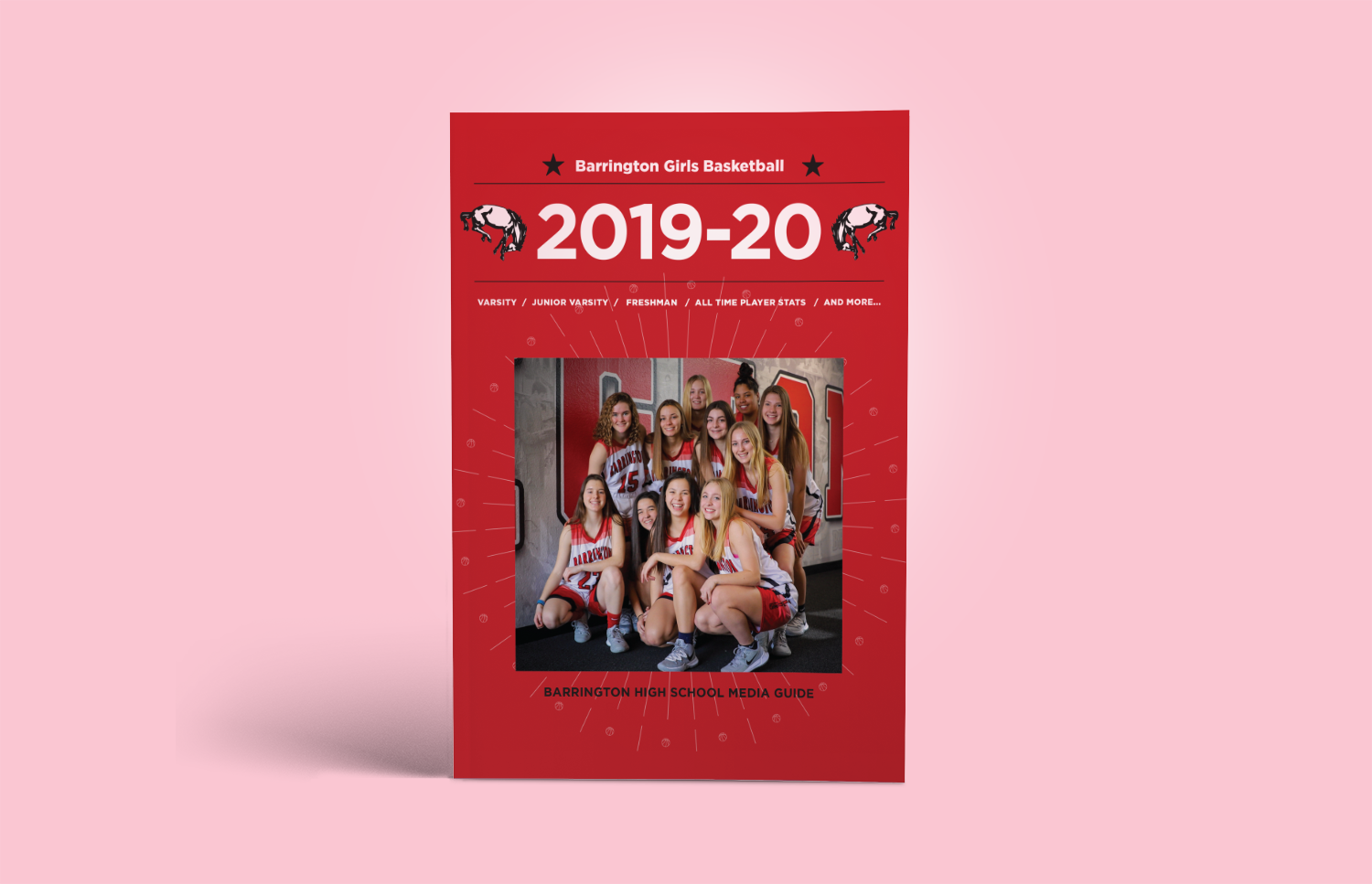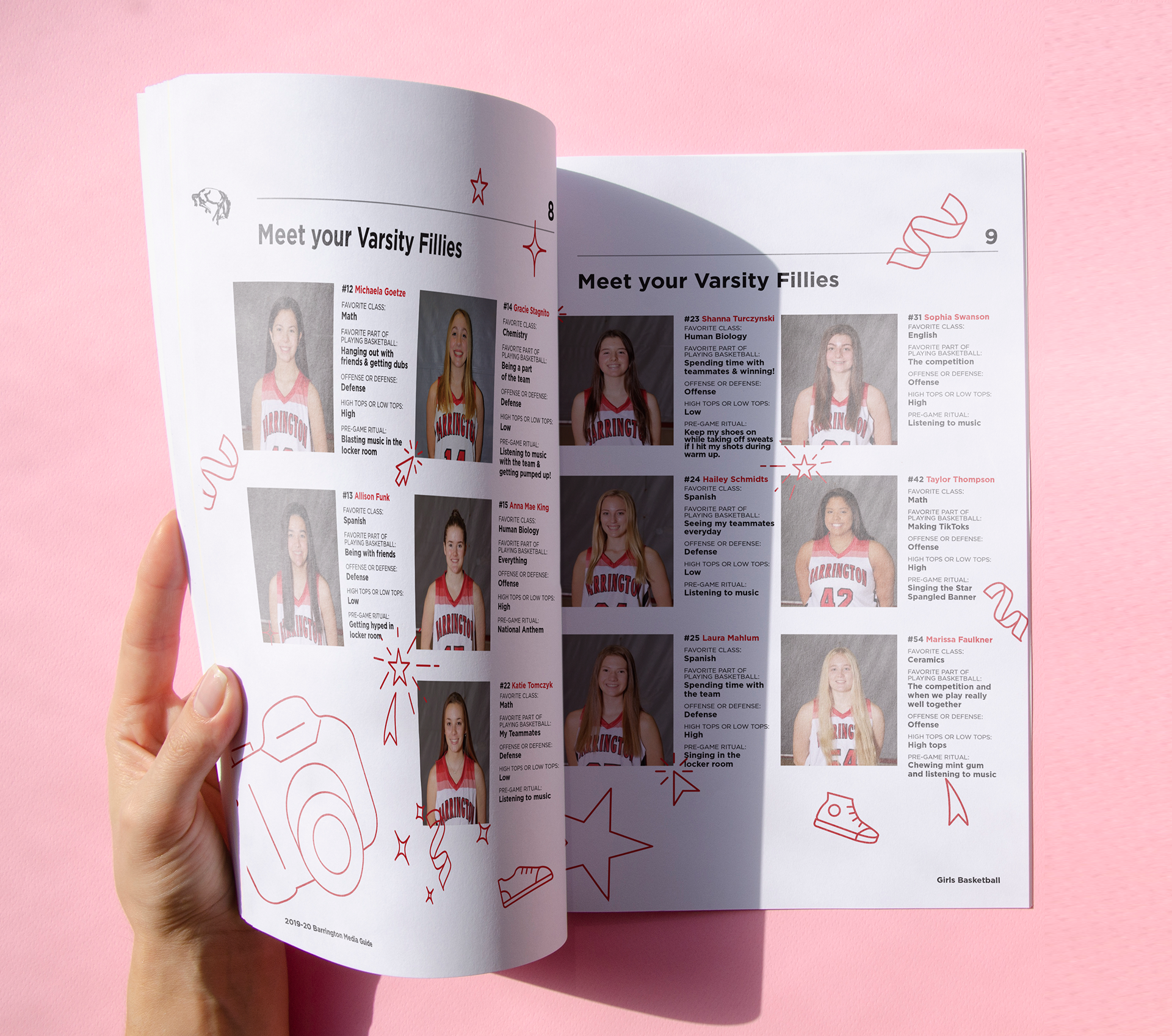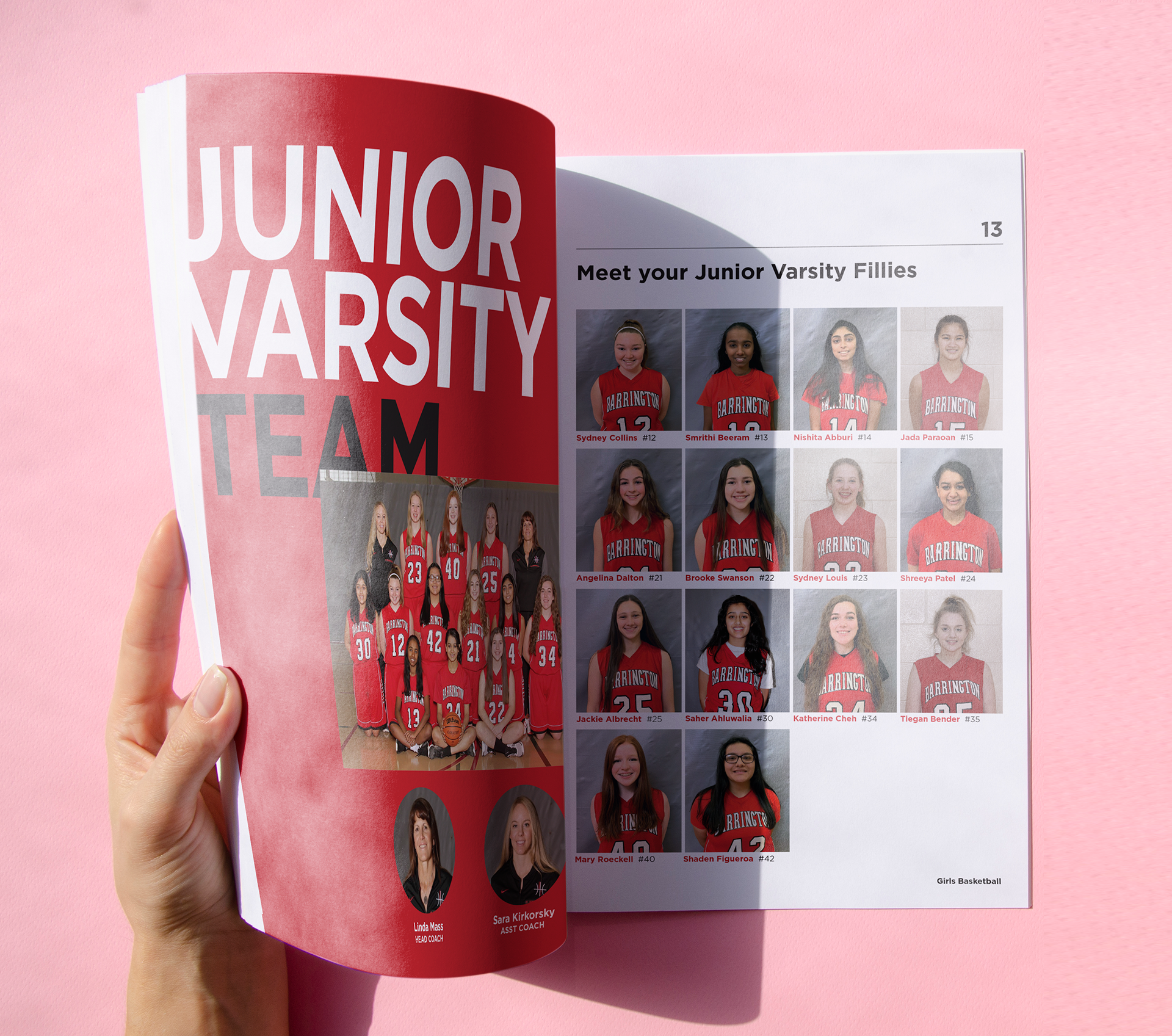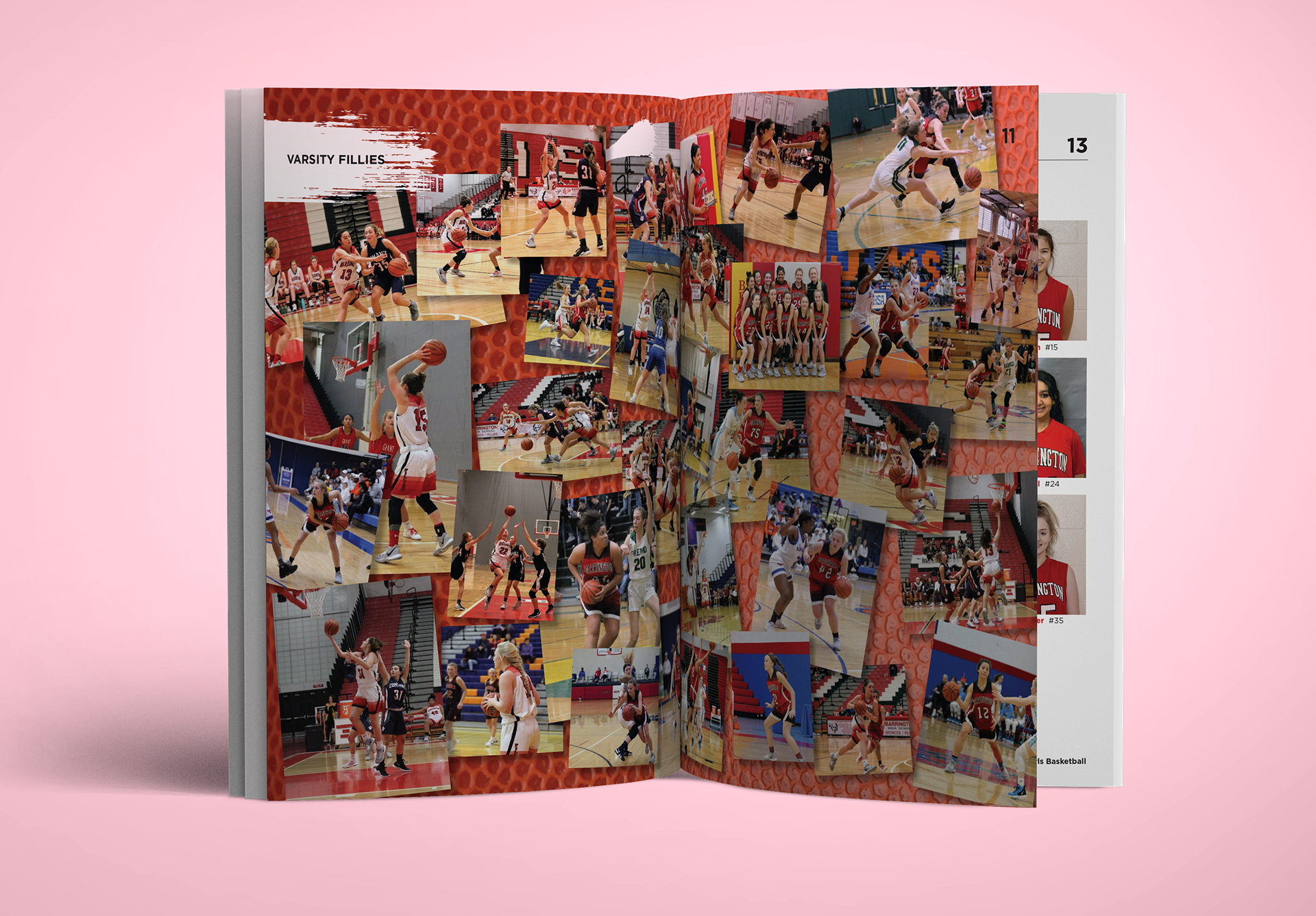 Is your school, organization or group in need of an a guide?
"At the eleventh hour, our team frantically called on Kinnelon Design to provide the leadership and artistic ability to produce our girls annual basketball media guide.  
Dana immediately went to work and developed a clever and creative design that perfectly captured the spirit of our program. Working closely with our printer, she completed the project a full week ahead of schedule, which allowed us to distribute the guide to our fans at our highly attended "Pack the Gym" event. Dana made it happen!
We highly recommend Dana for anyone requiring a talented and competent designer.
We may be Barrington Fillies, but when it comes to choosing excellent partners
we don't horse around!"
                                                         - Barrington High School Girls Basketball Booster Club